Council Seeking Nominees for Councils Youth Advisory Committee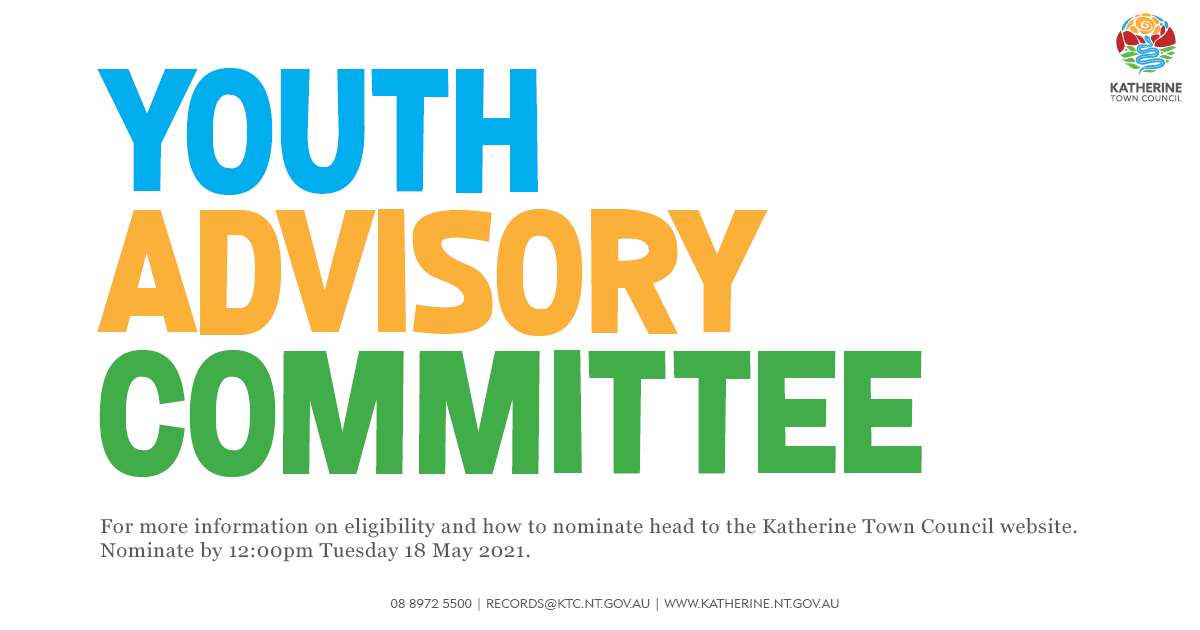 Katherine Town Council is calling for young members who are passionate about their community to submit their interest in the Katherine Town Council's newly established Youth Advisory Committee (YAC).
The YAC is
being developed to ensure our younger generation has the opportunity to voice their opinions and to assist in developing themselves as our future leaders. The advisory committee will consist of ten (10) youths, aged between 12 – 25 years old. This committee will provide a consolidated place to discuss, share and communicate issues that affect the youth of Katherine.
Alderman Kym Henderson stated "This is a great opportunity for our young community members to get their views heard and… ပိုမို